Dear Friends of Farms and Food,
Over the past year, the CFSA board had the opportunity to review and update the organization's strategic plan. A lot has changed for the organization, and this gave the board the chance to check in on the direction of the organization and guide the next three years. Through that process, the board realized that the mission and the vision of the organization would stay the same. We want to create a regional food system that is good for consumers, good for farmers and farmworkers, and good for the land. To do that we advocate, educate and build connections to create sustainable food systems centered on local and organic agriculture. We are glad to have you with us as we work to grow local and organic across the Carolinas.
Warmly,
Elizabeth Read, Communications and Development Director
In this edition:
CFSA NEWS
The Naked Pig Meat Co.: Crafting Naked Goodness in Oakboro, NC 
Announcing Our 30th Annual Sustainable Agriculture Conference Keynote 
Welcome Our New Membership Coordinator! 
RESOURCES FOR GROWERS 
Organic Cost-Share Funding Available 
TAKE ACTION 
FSA Opens Call for County Committee Nominations 
DARK Act Support Builds in Congress 
Will North Carolina Invest in Connecting Farmers, Retailers and Consumers?  
House Bill 405 Protects Private Property at the Expense of Safe, Legal and Fair Business 
EXPERT TIP
Combating a New Pest to Bring the Blueberries You Love From the Field to Your Family
UPCOMING EVENTS
Get Excited for the 10th Annual Eastern Triangle Farm Tour!
Sept. 19-20 from 1-5 PM
Tickets on sale soon!  www.carolinafarmstewards.org/etft
| | | | |
| --- | --- | --- | --- |
| Jul 19, 2015 | 1:00 pm | to | 5:00 pm |
| Aug 23, 2015 | 1:00 pm | to | 5:00 pm |
| Sep 20, 2015 | 1:00 pm | to | 5:00 pm |
| Oct 18, 2015 | 1:00 pm | to | 5:00 pm |
| Nov 22, 2015 | 1:00 pm | to | 5:00 pm |
| | | | |
| --- | --- | --- | --- |
| Sep 17, 2015 | 6:00 pm | to | 8:00 pm |
| Dec 17, 2015 | 6:00 pm | to | 8:00 pm |
CFSA NEWS
The Naked Pig Meat Co.: Crafting Naked Goodness in Oakboro, NC
The Naked Pig Meat Co. was born out of Jenny & Shawn Hatley's search for meat products without added antibiotics, hormones, and artificial enhancements, harvested from healthy and happy animals raised outdoors. When they had difficulty finding products that met their needs, they decided to create their own.
In order to produce the finest tasting meats, they start with the best breeds, raise them according to humane standards and feed them a balanced diet. Their animals spend their lives living on a rotationally managed forage system to protect environmental integrity.
CFSA got a chance to catch up with Shawn and Jenny to find out more about their sustainable food business, one of 8 of our 2015 Food Projects.
CFSA: Why are you passionate about using local, sustainable foods as a part of your business plan?
Naked Pig Meat Co.: Localism supports our family, friends and neighbors. When we can spend a dollar in our town, we know the money will return ten-fold. It is how we grow relationships and create community. Through The Naked Pig Meat Co. retail store, we enjoy the memories made and stories shared with guests and friends. In a one stoplight town, people will remark "it is not that we are nosey, we just care!" Friends helping neighbors.
CFSA: Tell us a little about how you work with farmers.
Naked Pig Meat Co.: Shawn's grandfather once operated a farrowing operation and sold top hogs through local sale barns. In similar ways, we operate a young farrowing farm under the Animal Welfare Approved guidelines and supply east coast markets through the NC Natural Hog Growers Association (NCNHGA). Serving as secretary, we have the opportunity to work with other farms. On a small scale we provide feeder pigs to a few growers interested in small batch finishing opportunities.
Through the NCNHGA and through Sun-Raised Farms, as managing director, our family has the great opportunity to share experiences with many farm families throughout our state.  In our community, we work with family and neighbors who grow the grains ground for feed. In our retail store, we are buying eggs from a group of families who share the same values we promote. During wheat harvest, we buy straw from another farm. Each little purchase, when considered in aggregate, is one more step to creating a more resilient farm and food system.
CFSA: Why is NC a great place to be in this business?
Naked Pig Meat Co.: NC is where our family planted roots and we are doing all we can to nourish this farm and create a viable future for the next generation. It is home and has been home for our family for the last 260 years. Agriculture is the largest industry in the state with many support services. NC offers a seasonal growing climate with direct access to growing metropolitan regions interested in buying food with a story.
CFSA: What are your dreams for your business? How can CFSA help you get there?
Naked Pig Meat Co.: Our passion and drive is fueled by a family legacy we have inherited that is common to many farm operations. We continue adapting to evolving farming technologies and changing consumer trends. The pork my grandfather sold is very similar to the pork we sell today using non-GMO grains, no synthetics or artificial additives. Although we are not using the same pigs, we continue using the same land, buildings and animal husbandry practices employed 60 years ago in outdoor hog production.
My grandfather's generation did a great job encouraging my dad's generation to leave the farm. The trend continues today with ranching and farming families out West. CFSA has the potential to energize youth and transition multigenerational operations to support changing market needs. If the ways of the land are not passed down or if the next generation is not taught the value of farming, our communities will soon forget that water does not come from a bottle, lettuce from a produce aisle, or that bacon is crafted from pork belly.
C
FSA: How do you define success?
Naked Pig Meat Co.: Success is not an end point but a series of achievements. Over the next few years, we are committed to demonstrating how niche-scale agriculture can return real dollars to sustain family operations. We will succeed if more families can derive their primary income from farming. When you help others succeed, we all succeed.
CFSA: Anything else you'd like to share with our members?
Naked Pig Meat Co.: Farmers are amazing people. It is easy to romanticize the agrarian landscape we have inherited. What is really at work is the land's expression in response to one of four constants, that it is "too hot, too cold, too wet or too dry".  When you see land successfully tended for the constants, there you will find a great farmer.
Learn more about Naked Pig Meat Co. and order some of their to-die-for meat
Announcing our 30th Annual Sustainable Agriculture Conference Keynote
CFSA will be celebrating thirty years of the Sustainable Agriculture Conference November 6-8 in foodie Durham, NC.  Save the date!  Tickets go on sale August 4th.
With 66 workshops including fermentation, on-farm chicken processing, hoop house production, pasture finished beef, seed saving, marketing,  vermiculture, cooking locally –and so much more, we are looking forward to a vibrant conference that brings people together from all aspects of the Carolina Food System.
We are particularly pleased to announce our keynote speaker, Michael Twitty, who will address the audience as participants enjoy our famous, sustainably sourced Local Food Feast, managed by highly regarded NC Chefs Kris Reid of ModPaleo and Isaiah Allen of the Eddy.
Michael Twitty is a food writer, culinary historian, Judaic studies teacher, and chef who has dedicated his life to preserving and promoting African American culinary traditions from Africa and the American South.  He manages the popular website, Afroculinaria, and has spoken articulately about the deep and evolving cultural heritage of food.  As he writes, "To honor the food past and provide for the food future is 'culinary justice.'"   He is the author of The Cooking Gene, which chronicles "Michael's personal mission to document the connection between food history and family history from Africa to America."
Learn more about our Sustainable Ag. Conference Keynote, Michael Twitty 
A Tale of Two States
Have you changed your eating habits based on the California drought? Farmer Larry Newlin from Peaceful River Farm offers this comparison of farming in California to that in the Carolinas on CFSA's blog, The Sweet Potato.
Upstate Farm Tour Adventures
Follow along with guest blogger Liene Kukainis, of the Femme au foyer blog, on her EPIC Upstate Farm Tour Adventure to Possum Kingdom Kreamery, City Scape Winery, Bethel Trails Farm, Happy Cow Creamery, Kornerstone Farms, Swamp Rabbit Cafe and Grocery, Clemson University Student Organic Farm, Seneca Treehouse Project, Lucky Acres Farm, Split Creek Farm, Friends Farm and Catering, Forx Farm LLC and Berry Acres!
Welcome Our New Membership Coordinator!
This summer, we welcome a new member to the CFSA team, Marianna Spence, as Membership Coordinator. Marianna comes to CFSA after six years as the Development Coordinator with the Family Violence and Rape Crisis Center in Pittsboro, NC. She is originally from Greenville, NC and graduated from UNC-Chapel Hill with a degree in journalism and public relations. We are thrilled to have her working with us!
We also send our best wishes to Anna MacDonald Dobbs, who left CFSA after three years as Membership Coordinator. Anna was CFSA's first full-time Membership Coordinator, and was the first point of contact for many of our members. Good luck, Anna! 
RESOURCES FOR GROWERS 
Organic Cost-Share Funding Available
For many growers, the annual costs associated with organic certification can be a major hurdle. However, financial assistance is available through the USDA Organic Certification Cost Share Program to cover up to 75% of certification costs, or up to $750. This federal program is administered by each state's Department of Agriculture, is non- competitive and offered on a first-come, first-served basis until funds are depleted. Reimbursement includes all documented National Organic Program (NOP) certification costs incurred between October 1, 2014 and September 30, 2015.
Visit our website to learn more about the program in NC and SC, and to find all of the paperwork that you will need to fill out to get reimbursed.
Interested in transitioning to organic? Check out CFSA's Organic Production and Certification Consulting Services. 
TAKE ACTION 
FSA Opens Call for County Committee Nominations
by Jared Cates, CFSA's Community Mobilizer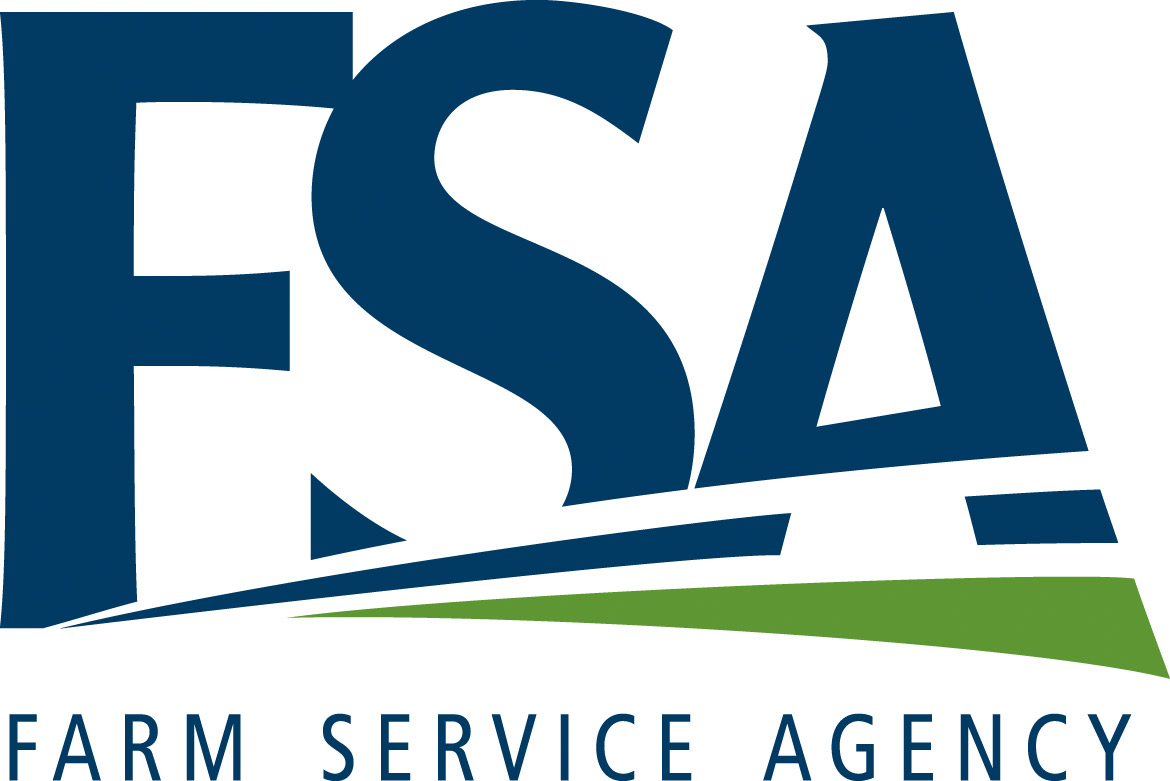 Run for your County FSA Committee!  These committees influence how FSA functions in your county, and have the power to recommend changes to how FSA programs are implemented. Make sure farmers who care about local, organic agriculture are represented on these influential committees–nominate yourself! If you run, please let CFSA know; we'd like to support the candidacy of our farmer -members. It's a great opportunity for personal development, public service, and leadership development!
The duties of County FSA Committee members include:  informing farmers and ranchers of the purpose and provisions of FSA programs, keeping the State FSA Committee informed of local conditions, recommending needed changes in USDA farm programs, participating in county meetings and performing other duties as assigned by the State FSA Committee. Committee members listen to farmer appeals, make Noninsured Crop Disaster Assistance Program (NAP) decisions, help make state level pricing decisions, and make Conservation Reserve Program decisions on rental rates in coordination with the State FSA Committee. Members of the County FSA Committees work directly with USDA staff, so it is a great opportunity for farmers to create a level playing field and to work hand in hand with programs that are designed to benefit and support the farming the community. It is incredibly important to have a diverse group of people (types of farmers, minority groups, etc.) on these committees, so everyone is encouraged to apply.
For more information on County FSA Committees and the nomination process, please visit our website.  But, don't wait!  Your nomination must be delivered to the County FSA Office no later than August 7th.
DARK Act Support Builds in Congress
by Jared Cates, CFSA's Community Mobilizer
The Safe and Accurate Food Labeling Act was introduced in the U.S. Congress in early 2015. CFSA is opposed to this bill; in fact, the bill would make it so difficult for consumers to understand if their food contains genetically modified organisms (GMOs) that opponents call it the DARK Act (Deny Americans the Right to Know Act).
According to media reports, the lead sponsor of the bill, Rep. Mike Pompeo (R-KS), now believes that he has the votes needed for full approval of the bill by the House of Representatives before the August recess. Unfortunately, support for the bill has been building over the summer and there are now 5 co-sponsors on this bill from North Carolina: Rep. G.K. Butterfield (D-1), Rep. Renee Ellmers (R-2), Rep. Walter Jones, Jr. (R-3), Rep. Alma Adams (D-12) and Rep. George Holding (R-13), and one co-sponsor from South Carolina: Rep. Mick Mulvaney (R-5).
Visit our website for more information and to learn how you can take action in opposition to this bill today.
Will North Carolina Invest in Connecting Farmers, Retailers and Consumers? 
by Rochelle Sparko, CFSA's Policy Director
The North Carolina General Assembly is working to craft a budget for the next two years. The House passed its budget, and the Senate passed one as well. The House budget includes an investment that will increase access to healthy, locally grown food. With it, North Carolina could provide technical assistance from the Department of Agriculture, the Division of Public Health, and the Department of Commerce to small retailers located in areas that don't have a full-service grocery store nearby (sometimes call "food deserts"). These agencies would help small food retailers understand how to connect with local farmers, and how to store, display and market healthy local food to their patrons. County Health Departments would be able to provide coolers and/or shelving to retailers who agree to use those items to sell healthy food. Retailers would have the option to purchase the shelving or coolers from the Health Department at the end of the five-year pilot project.
The Senate budget does not include an appropriation for this project. So what happens when there are two very different budget proposals? The process for meshing two different budget bills into one final product starts now. This week, both the House and Senate will appoint "conferees." Conferees are members of the House and Senate and they will begin meeting together to hammer out a budget with which all the conferees can agree. The resulting compromise budget then goes back to both the full House and the full Senate for their votes.
As of this writing, we don't yet know who the conferees are because they have not yet been appointed. That may change by the time you read this. Once conferees are appointed, people interested in this issue should call them to ask that this appropriation be included in their recommendations.
Please check out our website about the effort to increase the amount of healthy, locally grown food available in our communities, or, better yet, sign up for North Carolina Action Alerts to get breaking information about this process. We send a few emails per month when there's a chance for you to influence state or federal government decision-making about local, sustainable, and organic food.
House Bill 405 Protects Private Property at the Expense of Safe, Legal and Fair Business
by Rochelle Sparko, CFSA's Policy Director
Thousands of you took up your phones and headed to your keyboards to let members of the NC General Assembly know that House Bill 405 would do more harm than good for our state. This bill, which was vetoed by Governor McCrory only to see that veto overridden by the House and Senate days later, is now law in North Carolina. The bill is poorly drafted, and appears to allow employers to sue employees for actual and punitive damages for taking photos, video or removing documents from their place of employment, even if the employee's actions provide evidence of illegal or unethical behavior. We at CFSA are concerned about how this will impact the business of farming and every other business in the state.
Allowing farmers to sue their employees for documenting illegal or unethical behavior will make it harder for the majority of farmers who are following the law to compete. Those who break the law when it comes to animal treatment or working conditions save money by cutting those corners. Because exposing corner-cutting is now too expensive for any employee to consider by documenting it, fewer of these bad actors will be exposed. Farmers who do the right thing will have to figure out how to compete with the cheaper product that can be offered by those who don't pay a legal wage, or don't provide proper conditions for their livestock.
As members of the communities in which we live, we are also concerned about the broad impact this law will have on all kinds of businesses; day care facilities, long term care facilities, and others. If employees can't document abuse of children, the elderly, or the disabled to law enforcement without fear of expensive retribution by their employer, how many of these situations are likely to be investigated and resolved?
This law puts those who cannot speak for themselves at risk and encourages worker intimidation and illegal and unethical behavior.
If this sounds like a law that is bad for North Carolina, what can you do now that this is law in our state? Laws can be changed. We at CFSA encourage all of our members and supporters to make sure to ask your state legislators about this law whenever you see them. Election season is about to heat up, and that means that legislators will be out campaigning. Take this chance to tell them your concerns, to encourage them to amend or repeal this law, and to work toward a business environment in North Carolina that protects the trade secrets of businesses without sacrificing the health and safety of those who can't speak for themselves.  If the conversation about this law stops now, nothing will change. Keep talking about this law as we move into 2016; make sure that elected officials know that this matters to you.
Learn more about this law by visiting our website.
EXPERT TIP
Combating a New Pest to Bring the Blueberries You Love From the Field to Your Family
by Stephanie Campbell, CFSA's Outreach Coordinator
Imagine tossing a handful of fresh-picked, sweet, firm blueberries into your mouth. Imagine your favorite blueberry cobbler, muffins, and pancakes; blueberries in your power smoothie; blueberries on your toddler's cereal; serving a red, white and blueberry dessert on the 4th of July.
Compact, tasty, and packed with nutrients, blueberries rank as one of nature's super foods. Blueberries have a rockstar reputation among fruits as research studies continue to confirm blueberries as a healthy source of antioxidant compounds and to report on their ability to protect the body from stress, lower the risk of cancer and of type 2 diabetes, and improve the immune system, heart health, and memory function.
For more than 70 years, North Carolina's blueberries have been a favorite of people everywhere. The North Carolina Blueberry Industry generates an estimated $72.1 million in farm income with 6,400 acres harvested. North Carolina ranks 7th in the nation in blueberry production with 48.5 million pounds annually. Blueberries have economic and cultural significance for both farmers and eaters alike.
Recently, though, a small insect pest arrived in the U.S. and is posing a serious threat to the blueberries we love. Spotted Wing Drosophila (SWD) is a tiny, winged demon – native to Asia – which lays its eggs in ripening fruit. SWD is different from other vinegar fruit flies that infest overripe, rotting and decaying fruits. SWD cuts into ripening berries and lays its eggs, which develop into a larvae inside the berry.
Herndon Hills Farm, in Durham, NC, had been growing you-pick blueberries for 25 years when SWD arrived in 2013. The over 200-year-old farm is the only operating farm still bordering the city limits of Durham and is just minutes from South Point Mall. Families from the community surrounding the farm come to pick blueberries, blackberries, and muscadine grapes in season and this connection to neighbors and community is a treasure in an area overtaken by development.
 "Like many small blueberry growers, we had never sprayed our crop or bushes," Nancy Herndon explained. "When the threat of SWD arrived, I felt so adverse to any kind of spraying that I considered stopping growing blueberries altogether. But our family has made a commitment to keep our farm, and we are fortunate to have loyal and enthusiastic customers. Quitting wouldn't help anyone."
Conventionally-grown blueberries have been on the "Dirty Dozen" list for years for containing some of the highest numbers of pesticide residues. Pesticides have been linked to cancer, hormone disruption and abnormal brain and nervous system development, among other health problems.
Nancy, though, is committed to fighting SWD organically and as she faced the threat of the SWD, she decided to "give the customers and myself what we really wanted – completely organic blueberries. Our transition to Certified Organic began."
Nancy first called on a fellow CFSA member, the late John Vollmer of Vollmer Farm in Bunn, NC. John was well-known for generously sharing his techniques and wisdom with other farmers and as a mentor to many. "There is no magic bullet," he told Nancy. "You use all the organic tools you've got and just keep trying."
Because SWD is new in the U.S., a proven, standardized Insect Pest Management strategy has yet to be established. Nancy turned to Hannah Burrack, NC extension entomologist and professor of entomology at NCSU. Hannah provided Nancy with a SWD trapping and identification kit, pointed her to several videos online demonstrating how to use the kit and how to tell SWD from similar fruit flies, and offered the use of her scientific microscope to provide positive ID for the samples.
In addition, Nancy learned about available organic inputs and how to use them, how to sample ripe fruit for possible infestation, and strategies to reduce the risk to the crop and to the beneficial insects and habitat on the farm. Melinda Fitzgerald of Pittsboro Country Farm and Home store was a welcome source of organic inputs, encyclopedic knowledge, and unfailing help.
"But, I still needed help with the transition to organic certification again," says Nancy. She contacted Eric Soderholm, CFSA's Organic Production Coordinator. CFSA provides free consultations to farmer members in preparing for and navigating the process necessary for USDA Organic Certification.
Eric pointed Nancy to CFSA's online Organic Production Handbook,
 as well as to an organic certification workshop at the Sustainable Agriculture Conference. She set up a recordkeeping system, established a relationship with a certifier, and began establishing organic procedures to meet National Organic Program (NOP) requirements. Eric made a site visit at the farm to review each step of Nancy's transition plan to ensure it was in compliance with NOP regulations.
"Eric's consultations helped me identify documentation issues and deal with them sooner, rather than later," Nancy said. "Now, two years into organic management of our blueberries, I can say that our field has never been healthier or more productive. Blueberries love the extra mulch, vigilant weed control, and slow-release organic fertilizers."
As spring brings wild bees buzzing among the flowering blueberry plants at Herndon Hills Farm, this year promises to yield a bumper crop of healthy and delicious blueberries for the families and children who come to pick them – and another wonderful example of farming in harmony with nature.
The 200-year-old Herndon Hills family farm is a Durham historical treasure. In the early years the farm produced corn, tobacco and cattle. Part of the land is still used for cattle production and 8 acres are in cultivation for the you-pick blueberries, blackberries and muscadine grapes.  Check them out on their Facebook page.
UPCOMING EVENTS
Get Excited for the 10th Annual Eastern Triangle Farm Tour!
The 10th annual Eastern Triangle Farm Tour, sponsored by the Carolina Farm Stewardship Association and Whole Foods Market, will give participants a behind-the-scenes look at 26 sustainable farms in Durham, Wake, Franklin, Granville and Person counties – including 10 incredible new farms.
This self-guided driving tour happens Saturday and Sunday, September 19-20, 1-5 PM both days.  This year's tour features urban farms, a goat cheese dairy, lots of friendly Animal Welfare Approved livestock and gorgeous late-summer, organic vegetables, plus honeybee hives, hayrides, chicken tractors, and more!
There are 10 new farms on the tour this year!  Some are returning favorites that have not been on the tour in a few years: See fields of organic produce and beautiful horses at Hilltop Farm; adorable farm animals at Lucky 3 Farm; beehives and a market garden at the Angier Avenue Farm Co-op; and an urban farm that builds community at SEEDS. And, we know you're going to love the veggies and shiitake mushrooms at Funny Girl Farm, the pastured pigs and cows at Ninja Cow Farm, the urban permaculture design at the Well Fed Community Garden, and the cute Alpaca's and Llama's at Alpaca Dreams. Plus, two fun educational stops are new this year – visit the Durham Public School's systems Hub Farm (complete with a floating classroom!), and learn about the NCSU Agroecology farm where they grow food for the on-campus dining hall.
Also new this year we're featuring the good work our farmers do to preserve pollinator habitats! Keep an eye out for pollinator preservation stops where you can learn about beneficial insects like honeybees and butterflies during the tour.
Tour tickets, good for both days, are $30 per vehicle in advance (5$ off for CFSA members who register online)  and $35 on the tour weekend.  Or, you can choose to pay $10 per farm (available for purchase at all of the farms during the tour). Cycle groups count as one vehicle.  Tickets can be purchased in a few weeks at www.carolinafarmstewards.org/etft or at any Triangle Whole Foods Market.
| | | | |
| --- | --- | --- | --- |
| Jul 19, 2015 | 1:00 pm | to | 5:00 pm |
| Aug 23, 2015 | 1:00 pm | to | 5:00 pm |
| Sep 20, 2015 | 1:00 pm | to | 5:00 pm |
| Oct 18, 2015 | 1:00 pm | to | 5:00 pm |
| Nov 22, 2015 | 1:00 pm | to | 5:00 pm |
For more information about volunteer opportunities at Lomax, including monthly workdays on the farm, please contact Ann Platts, Lomax Volunteer Coordinator.  ahpfsu@windstream.net
| | | | |
| --- | --- | --- | --- |
| Sep 17, 2015 | 6:00 pm | to | 8:00 pm |
| Dec 17, 2015 | 6:00 pm | to | 8:00 pm |
SAVE THE DATES!
Join Lomax Farm F.I.T.s (farmers in training), staff, and special guests for these pot luck gatherings.  We'll have some learning, Lomax news and lots of fun and fellowship.  Hope you can make it!
Want to get more involved with the good work happening at Lomax Farm?  Check out the CABREW hops project, two great bee projects and more at www.carolinafarmstewards.org/lomax-events/ 
THERE ARE AWESOME EVENTS HAPPENING ALL ACROSS THE CAROLINAS!  CHECK THEM OUT IN THE EVENTS CALENDAR!  
______________________________________________________
Connect with CFSA
Join us on Facebook (http://www.facebook.com/carolinafarmstewards) and Twitter (http://twitter.com/carolinafarm) or contribute to our blog (https://www.carolinafarmstewards.org/blog)!
To join the Carolina Farm Stewardship Association, visit: https://www.carolinafarmstewards.org/join/